Intense Pulsed Light (IPL) Skin Rejuvenation Therapy
Intense Pulsed Light (IPL) skin rejuvenation therapy is a safe, effective and versatile treatment improving the appearance of many skin issues. It is non-invasive, gentle on your skin and pain-free.
IPL is a light therapy that is suitable if you are suffering from: birthmarks, live acne, hyperpigmentation, broken blood vessels, brown spots, liver spots, age spots, discoloured skin, wrinkles, freckles, rosacea, scars, and spider veins.
It is also perfect to rejuvenate your skin with results in tone, texture , and increase in collagen!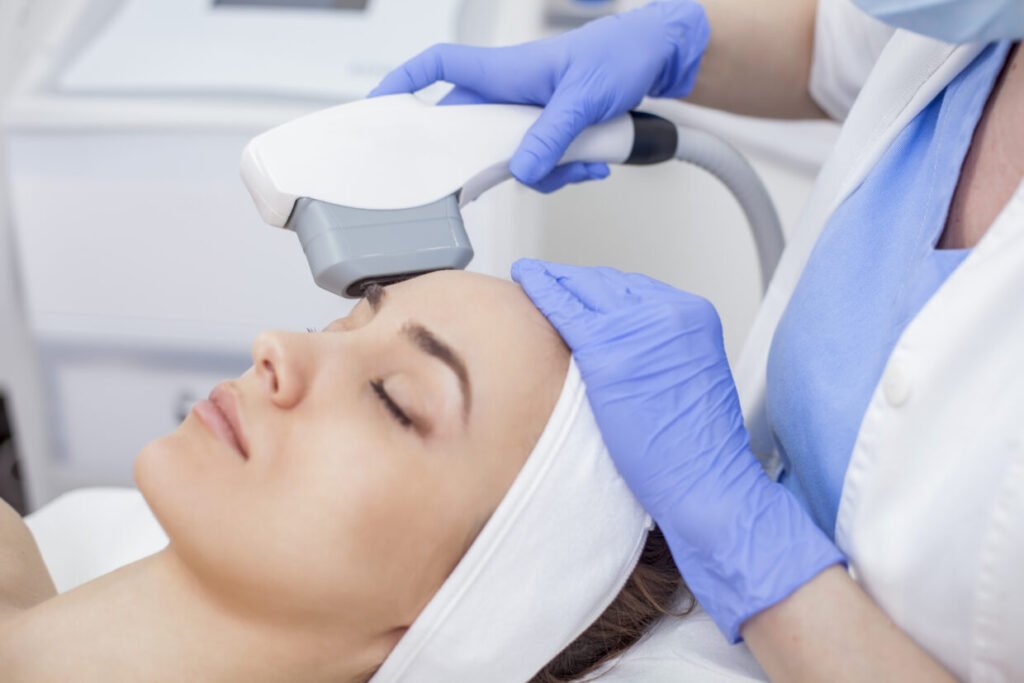 What is it?
How does it work?
After Care
Costs
What is it?
The Intense Pulse Light (IPL) system delivers a precise amount of light energy to the skin, which means that collagen production is stimulated while causing blood vessels under the skin to contract. This is a treatment that is used to treat a variety of benign skin conditions, such as photodamage, broken capillaries, pigmentation or other blemishes. 
Best for
Improving Skin Tone, Texture and production of fresh collagen 

Treating pigmentation, discolouration, redness and broken capillaries

Calming and repairing acne skin
IPL  is an effective rejuvenation treatment using light therapy to break down melanin in the skin, reversing pigmentation and creating an even skin tone. IPL is also used to effectively treat acne and breakouts, destroying bacteria and calming inflammation.
How does it work?
After Care
Costs
We are always happy to help if you have any skin-related problems.