Skincare tips for summer
Now that the gorgeous Australian summer is in full swing, you're probably doing everything you can to make the most of the longer, warmer days. And even though there's nothing better than soaking up some sun at your local beach, spending too much time in the sun can damage your skin.
If you are looking in the mirror and noticing changes in your skin this summer like dullness, fine lines and wrinkles, sun damage and changes to the structure of your face, the London Skin Clinic can help skincare tips for summer. Our skin specialists can give you just the right amount of information and advice so you can achieve real improvements. Even if you are happy with your skin but want to learn how to prevent longer-term ageing, we can help with that too. Book your consultation with us HERE.
How can you safeguard your skin during the warmer months? And what can you do to keep your skin healthy while still enjoying the sunshine? Read on to discover 3 ways skincare tips for summer to protect your skin this summer.
How can the sun damage our skin?
The sun emits two types of UV light:
UVA – responsible for skin aging, wrinkles, sunspots and other sun damage.
UVB – causes sunburn and damages skin cells, causing skin cancer.
Luckily for us, our skin has ways to repair itself. One way is by tanning. This is when our body produces more melanin, which makes our skin darker. By turning a darker shade, our skin protects itself from more harmful UV radiation. Eventually, new cells move to the skin's surface, and the tan fades away.
But unfortunately, there's a downside to having honey-kissed skin. Too much UV exposure can cause painful sunburn. When this happens, the UV rays penetrate our outer skin layers and hit the deeper layers of the skin, killing and damaging healthy skin cells. The burn then leads to reduced elasticity in the skin, causing sagging and premature aging.
Wear sunscreen – even when you're not outside
Working in an office all day? Don't be fooled – it's just as important as ever to incorporate sunscreen into your daily skincare routine.
While glass used in windows of your home, car and office are typically designed to block most UVB rays, it may not protect you from UVA rays. So it's important to always use sunscreen – even on cloudy days.
London Skin Clinic's Sunscreen + Primer offers multiple defence sun protection with a broad-spectrum UVA/UVB defence, leaving your skin with a universal tint and a silky matte finish. Wear it alone or under your everyday makeup for a more even, long-lasting application.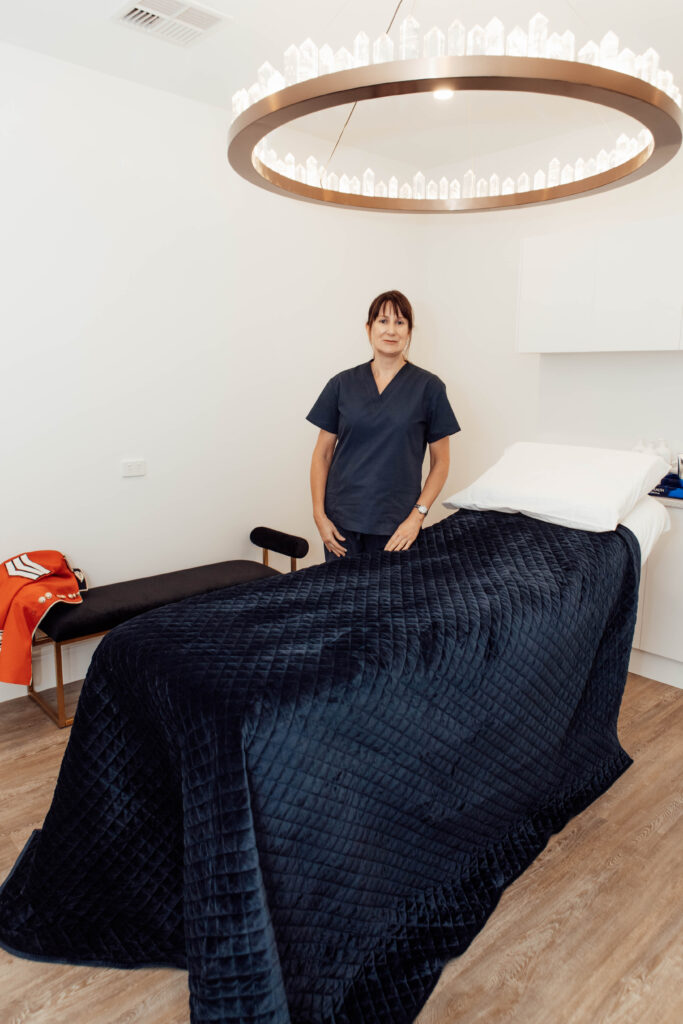 Keep your skin hydrated
Drinking plenty of water in the summer will certainly keep your body hydrated, but is it enough for your skin?
As summer heats up, the warmer weather can draw out any moisture from your epidermis – the outer layer of your skin. When that happens, your skin can lose its elasticity and feel rough. Unfortunately, oral hydration has no direct link to your skin's hydration. So how can we keep our skin hydrated in summer?
Medical facials
At London Skin Clinic, we want your skin to be smooth, firm, tight, even in colour and hydrated. Having regular medical facials can help to speed up the cellular turnover rate in your skin, slowing the ageing process and hydrating your skin. A medical facial can:
Enhance the appearance of your skin
Diminish fine lines and wrinkles
Improve skin pigmentation, tone, texture and blemishes
Renew your skin's hydration, giving you a youthful glow.
Book your medical facial with the team at London Skin Clinic HERE.
Hydrating Repair Creme
Hydrating your skin can be as easy as applying a gentle cream every day. London Skin Clinic's Hydrating Repair Creme minimises fine lines and delivers hydrating and calming benefits for post-procedure or dry, irritated skin.
And the best part? This creme is ideal for severely dry/dehydrated skin and sunburn, hydrating your skin instantly. All you need to do is apply a dime-sized amount in the morning or afternoon, whenever you need it.
Heal your skin
Our bodies are amazing at healing themselves. But sometimes our skin needs a helping hand – especially in the summer.
Excessive heat and sunlight can leave our skin feeling rough and dehydrated. And under the summer sun, our skin can struggle to repair the damage. Help your skin heal itself with our non-invasive dermal needling.
Dermal needling is a powerful skin hydrator that plumps up the area of treatment, encouraging your skin to boost into repair mode to give you smoother, more vibrant skin. It works by activating your skin's multipotent stem cells and tricking them into thinking that there's been an injury – resulting in new, younger skin tissue.
Unlike a derma roller, we can adapt the needle length to each treatment zone. And as the pen is vertical, the micro-wounds are rounder, leading to better absorption of growth factors into your skin.
At The London Skin Clinic, we are committed to ensuring that our clients get access to doctor administered, clinically proven skin health products. Start your journey to better skin today by booking your first consultation with us HERE.