Anti-ageing treatment Adelaide
From far fetched myths to old wives' tales, it seems that everyone is searching for the latest trend for younger, healthier skin. Unfortunately, the world of anti-ageing is full of misinformation, making the journey to more youthful skin confusing and intimating. Which is why it's so important to know how and why your skin ages.
Established in 2015, The London Skin Clinic has helped its clients feel confident in their skin with premium anti-ageing and skincare treatments. With a wealth of knowledge acquired working in London, the clinic's owner Shaun Douglas – fondly referred to as 'Mr Skin' by his clients – believes that it's never too late or too early to improve your skin. Learn more about your skin health and book your consultation HERE.
So what are the top anti-ageing skincare myths you need to know about, and how can you really get younger, fuller looking skin? Read on to find out more.
What happens to our skin as we age
There are two types of ageing:
Intrinsic (chronological) ageing
Fine lines and wrinkles start to appear, and your skin becomes less elastic and drier. This is generally caused by changes in your hormones or immune and repair systems.
Extrinsic (environmental) ageing
Factors such as smoking, pollution and sun damage can damage your skin, resulting in age spots, deeper wrinkles and hyperpigmentation.
Although not always visible to the naked eye, collagen production declines in our late 20s. In our 30s, fine lines and wrinkles start to appear around the eyes and forehead, where the production of collagen and elastin slows. Damage from sun exposure as teens start to emerge and the skin becomes dry and less smooth. In our 40s, more prominent lines and wrinkles appear, and maturing skin starts to show laxity with a dull and uneven tone. A significant decline in collagen and elastin in our 50s, along with a loss of fat and bone density, results in deeper wrinkles and skin hollowness.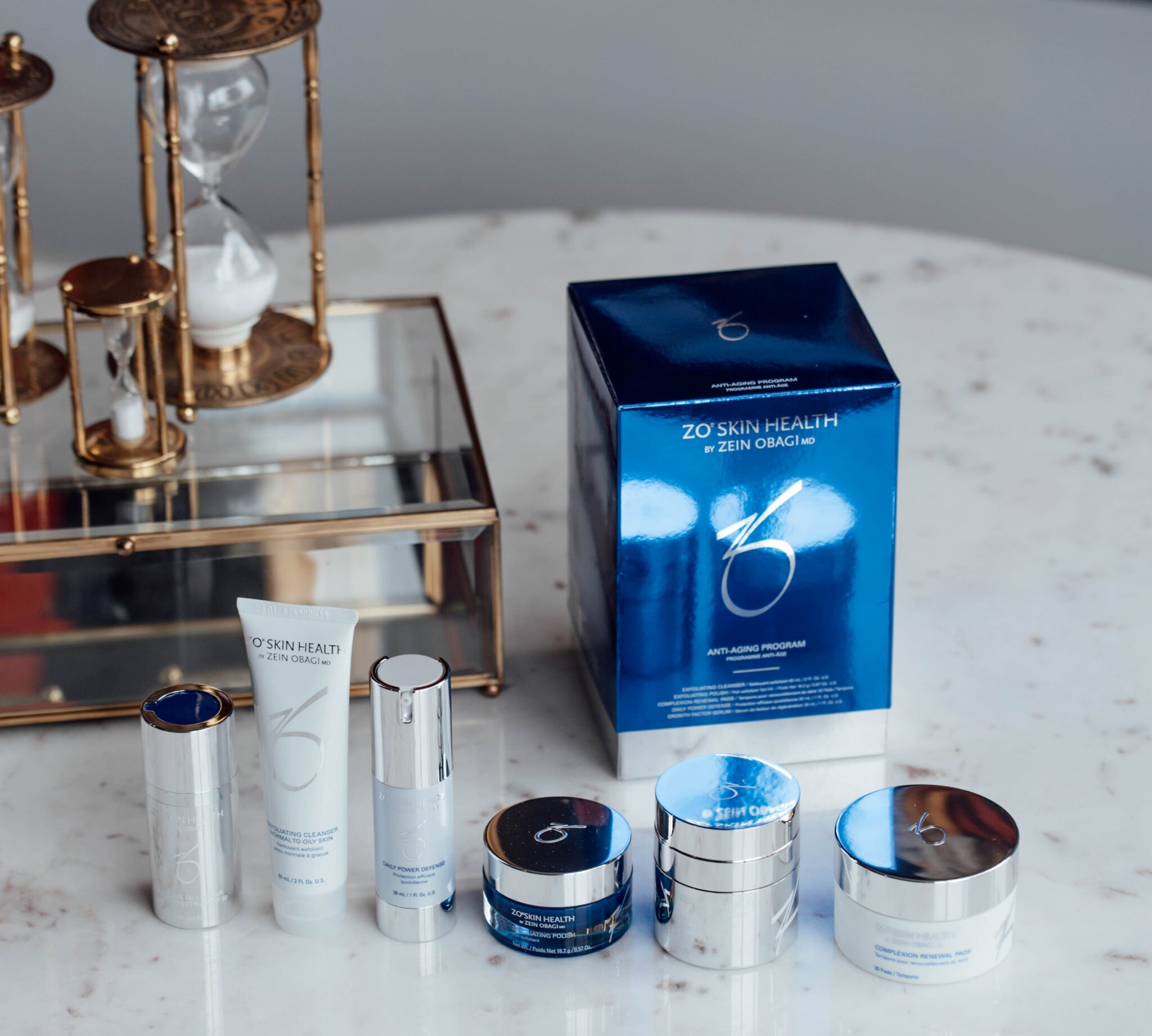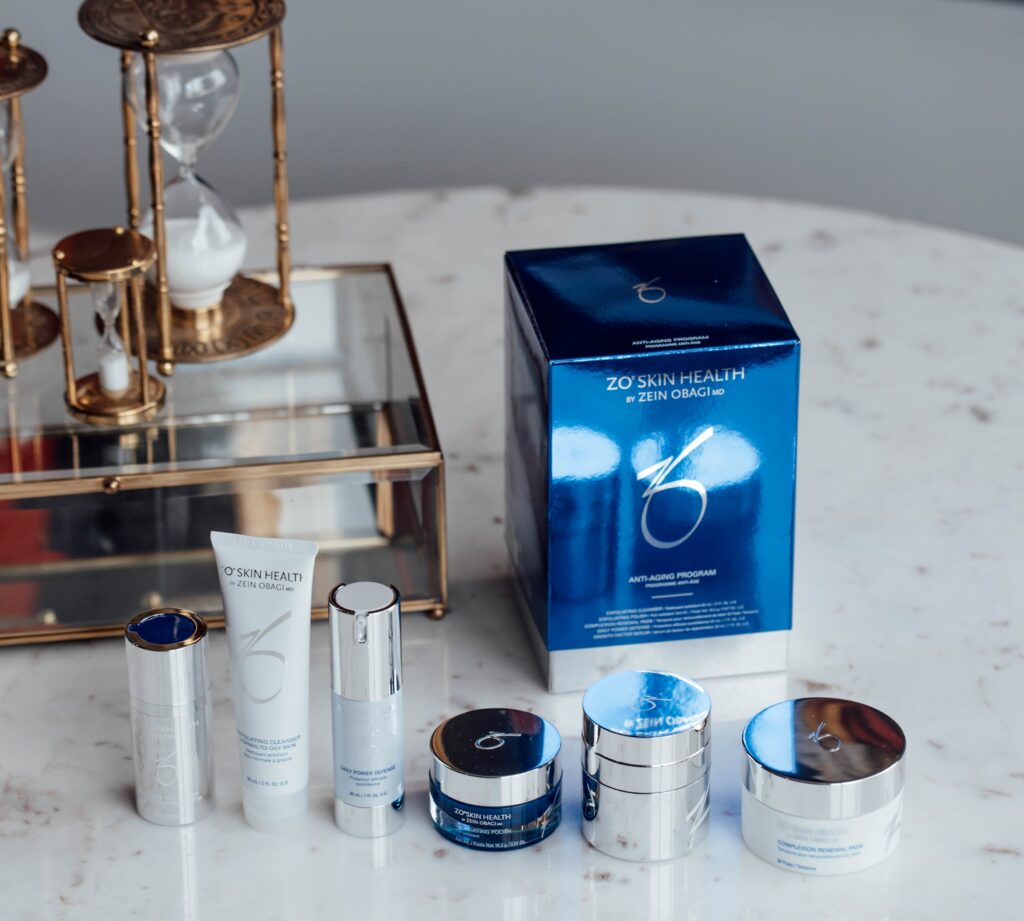 Myth #1: You need to be old to use anti-ageing products
Microscopic skin damage can happen in your teens or early twenties – before you even notice it. Over time, that damage can add up.
But thankfully, many ingredients in anti-ageing products have more than one use. Our Retinol Skin Brightener Creme is effective for reducing fine lines. It can also help those suffering from acne by evening skin colour and tone.
In the words of Mr Skin himself, it's never too early to improve your skin. London Skin Clinic works with all ages and skin conditions – but is highly ethical when dealing with their younger clients. After all, education is key – so we honour our responsibility to give our clients advice and guidance so they don't do anything they'll regret later.
Myth #2: You only need to wear sunscreen at the beach
Sunscreen isn't just for lazy days at the beach. Incorporating sun cream into your daily skin care routine can protect your skin from sun damage and early ageing. But just because your weather app is forecasting grey skies and thunderstorms doesn't mean you can skip the sunscreen this time.
There are two types of UV light:
UVA – responsible for skin ageing, wrinkles, sunspots and other sun damage.
UVB – causes sunburn and damages skin cells, causing skin cancer.
While glass used in windows of your home, car and office are typically designed to block most UVB rays, it may not protect you from UVA rays. So it's important to always use sunscreen – even on cloudy days.
London Skin Clinic's Sunscreen + Primer offers multiple defence sun protection with a broad-spectrum UVA/UVB defence. This leaves your skin with a universal tint and a silky matte finish. Wear it either alone or under your everyday makeup for a more even, long-lasting application.
Myth #3: It's impossible to tighten skin without surgery
As you get older, you may experience changes in muscle tone and bone structure. You may even notice that fat is distributed on your face differently. These are all a natural part of getting older, and skincare products may not be enough to help you get the results you want.
While surgery may seem like the only option, there are ways of getting the youthful skin you've dreamt of without going under the knife. London Skin Clinic's Anti-wrinkle injections and dermal fillers can reduce wrinkles and create volume to create a more rested appearance. Or you can opt for our new non-invasive cosmetic skin tightening treatment.
What is High-Intensity Focused Ultrasound (HIFU)?
HIFU Skin Tightening Therapy is a safe, non-surgical ultrasound treatment that counteracts the effects of time and gravity on your skin. The treatment uses the body's own regenerative response to gently and gradually lift skin on the face, eyebrows, under the chin and on the neck, and smooth lines and wrinkles on the décolletage.
HIFU can produce results akin to facial sculpting but without the need for surgery. As a skin rejuvenating procedure, HIFU can help lift and tighten the neck, chin and brow, and improve lines and wrinkles on the chest. Collagen production is expected to reach its optimum level at two to three months. It is during this period that a patient can already see their facial skin becoming younger-looking, healthier, softer, and supple.
Book your skin tightening appointment at London Skin Clinic HERE.
At The London Skin Clinic, we are committed to ensuring that our clients get access to doctor administered, clinically proven skin health products. Take time to understand your skin health and book your consultation here.