Injectable treatments in Adelaide
Injectable treatments in Adelaide are such a personal thing – and not just because you wear it. But because when your skin starts to age or change, it can be an emotional experience.
No one understands this more than Dr Blue, London Skin Clinic's very own doctor and psychiatrist.
If you're looking in the mirror and noticing changes in your skin like dullness, fine lines and wrinkles, sun damage and changes to the structure of your face, injectable treatments in Adelaide London Skin Clinic can help. Dr Blue and his team of skin specialists can give you just the right amount of information and advice so you achieve real improvements. Even if you are happy with your skin but want to learn how to prevent longer-term ageing, we can help with that too.
But first, meet the doctor behind London Skin Clinic, and discover how his vision of boosting confidence with ethical skin treatment came to life in Adelaide.
From model to model student
Dr Blue has always had an eye for beauty. While working during the late 80s and early 90s as a male model, the Scotland born doctor discovered that confidence often came from what he saw in the mirror. In a nutshell, if Dr Blue looked good, he felt good.
But Dr Blue's career on the catwalk slammed to a halt after a tragic car accident sent him to the hospital with severe injuries. Now a patient, Dr Blue underwent months of painful operations and facial reconstructions.
Dr Blue was left to contend with doctors who lack understanding, empathy or compassion. In fact, many of these doctors didn't seem to care at all and had no bedside manner to speak of. The trauma of physical pain and losing his identity was only exacerbated by the apathy Dr Blue felt from his attending doctors. It was an experience he would never forget.
It wasn't until Dr Blue was in his thirties that he made the leap to study medicine in the United Kingdom. By then, Dr Blue already had two degrees under his belt – film and occupational therapy. And while he always knew he wanted a career in psychiatry or cosmetics, Dr Blue knew how competitive the industries were – especially for those entering later in life.
But in 2009, after years of hard work, Dr Blue walked away with an MBBS (Master of Medicine) Bachelor of Medicine and Bachelor of Surgery. And the timing couldn't be better. The evolution of the cosmetic practitioner began to blossom…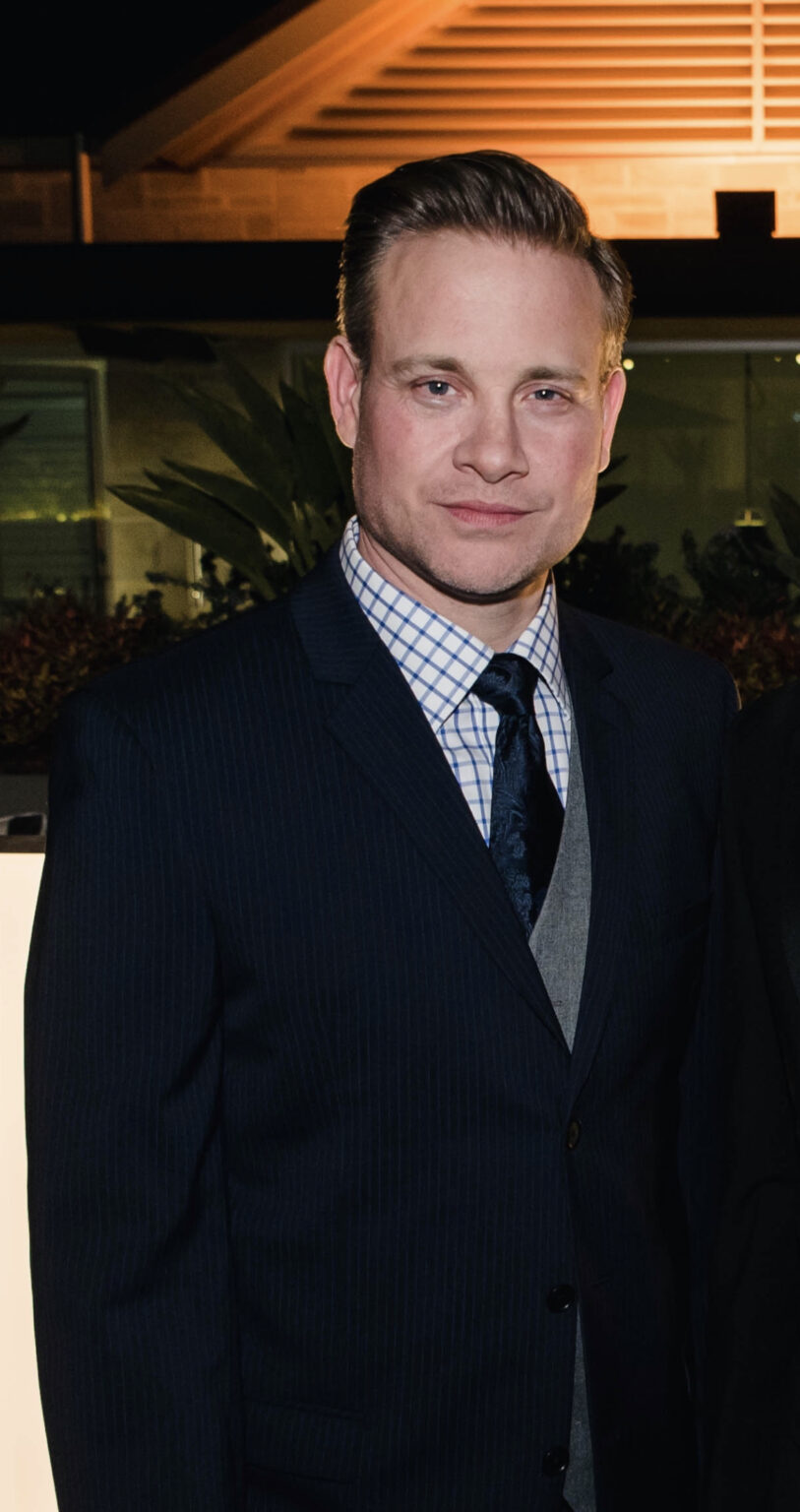 Dr Blue moves down under
Dr Blue never imagined that his exceptional medical and psychiatry skills would ever be put to use. But he quickly discovered that Australia has a unique regulation for cosmetic procedures, creating huge variances in the technicality and skill base that other cosmetic consultants have. Dr Blue saw an opportunity in Australia, and he was more than happy to fill it.
A personal approach
Dr Blue is more than a medical consultant. He's also a qualified psychiatrist, specialising in the emotional journey that comes with cosmetic procedures.
That's why he takes the time to not only understand your skin condition but how it makes you feel too. Signs of ageing and skin concerns like fine lines, wrinkles, hollowness under the eyes, or changes in the shape and contour of your face can be traumatic, which is why Dr Blue makes it a priority to discuss all aspects of the treatment and come up with a plan to get you results.
Dr Blue likes to start his consultations by asking his clients what bothers them about their appearance, and what they'd like to address about their skin. From there, he can not only advise them of the best treatment but how it will affect them – the length of treatment, the risks and benefits, and how they might feel about themselves afterwards. After all, the decision to feel confident in your own skin is not one that Dr Blue takes lightly.
With every consultation, Dr Blue aims to build a relationship and garner a degree of trust with his client. It's just one of the things that make him stand out from other 'in-and-out' skincare clinics.
Treat your skin the ethical way
As Dr Blue often says, 'there's a lot of misinformation out there'. Dr Google isn't always the best source of information – especially when it comes to skincare. Risks can be glossed over, or shady clinics can offer promises they can't possibly keep.
Dr Blue saw that what the industry was lacking was ethics. Clinics across Australia had opted for a conveyer belt system approach, while he wanted a space that offered a responsible approach – which is why London Skin Clinic doesn't provide treatment plans for anyone ages under 25.
Meet Dr Blue
Dr Blue is open for injectable appointments but we only have 10 slots available for the month of April. Book your consultation here.